On a safari in Crimea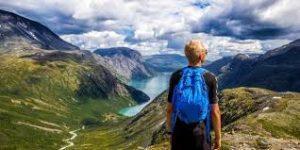 The word "safari" in the vast majority of people is associated with hot Africa and the hunt for large animals. However, this is correct, because the word "safari" is of Arab origin and its meaning is precisely "hunting". However, recently the meaning of this word has changed and now safari is understood as quite peaceful and relatively inexpensive excursions into the wild, where you can admire predators and photograph animals in their natural habitat.
However, the epithet "relatively inexpensive" is not entirely appropriate. Not every family with children can afford a trip to African countries. And it's not just about money. Visas, long-haul flights, vaccinations against exotic viruses, tropical climate – all this makes us think about whether to take children to such a distance.
But! Attention! To see lions and tigers not in cages, but in their natural habitat, now you do not need to go to distant Africa. You can just visit the Taigan lion park, which recently opened in the Crimea. Near Simferopol, in a city with the poetic name Belogorsk, about 50 African lions live freely on an area of ​​30 hectares. Therefore, it is quite possible to combine a traditional family holiday by the sea and a visit to the first safari park in Ukraine, and perhaps in Europe. Which we did.
We went to rest on the southwestern coast of Crimea, in Peschanoe. These places are much more suitable for families with children than the southern coast of Crimea. It is not in vain that it is on the west bank that the majority of children's sanatoriums and health resorts are located. In Peschanoy we settled in the Birlik guest house – an excellent choice for couples who come to the sea with children. We were in our car, so we did not need excursions and buses, but for those who want to see the sights of Crimea, excursions are regularly organized in Birlik, and for a very reasonable price.
Now more about the safari park. It is advisable to arrive there early – to the opening. The park is open to visitors from 9-00 in the morning until 19-00 in the evening. First you need to walk along the bridges, admiring the lions. The total length of all observation bridges over the safari park is more than 1 km. True, it must be borne in mind that lions, whatever one may say, are still just big cats, and, like any representatives of this breed, they sleep most of the time. They are active at dawn and in the evening sometimes. So to come here for an hour or two does not make sense, it is advisable to spend the whole day in the park.
Be sure to take a picture with cubs and cubs. These charms are happy to pose and allow you to scratch yourself behind the ear, like ordinary kittens. There is another attraction in the safari park, or rather, as many as three. This is a family of giraffes. They have a replenishment this year, in the spring a baby was born, who was called Zanzibar.
In addition to the lion safari and giraffes in the lion park, there is also a children's mini-zoo, as well as a real large stationary zoo, which is inhabited by representatives of the animal and bird world from all over the world. And you just can't pass by and not ride a Ferris wheel. After all, it offers unforgettable views of the nature of the steppe Crimea, the Taigan reservoir, in whose honor the safari park is named, the White Mountain, which gave the name to the city of Belogorsk.